Replacement Mazda Convertible Soft Tops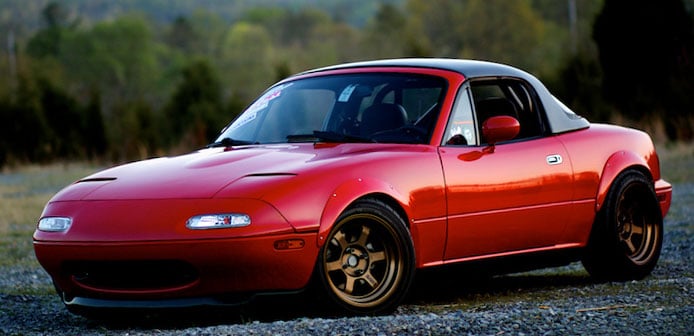 The Mazda convertible soft tops are made in the USA using OEM patterns and colors that ensure you get the best look and feel of the original top. Created by expert Craftsmen, GAHH can guarantee that the Mazda convertible soft tops are made with the highest quality material.
OEM Original Materials
The Mazda Miata convertible soft tops come with a one-piece factory-style design. It includes a heated defroster glass window and sewn-in rain guards with pre-punched plastic retainers. They are made with premium quality HAARTZ canvas materials. GAHH uses OEM materials and colors and a wide variety of aftermarket selections to ensure you are getting the correct texture and weight.
Glass Window
The convertible soft tops for the Mazda Miata include a tinted defroster glass window. The one-piece design features a Window Bonding System. This is a revolutionary method of attaching the window to the soft top. After years of development and engineering, GAHH designed a manufacturing method that effectively eliminates window separation and leakage which gives a clean, finished appearance. It is so successful that GAHH offers a 5-year limited warranty.
Guarantee
The Mazda convertible soft tops are 100% guaranteed to fit right out of the box. If not, we will replace the top or refund your purchase price. The glass window has a 5-year limited warranty against leaks and separation.